Walking in North Yorkshire



North Yorkshire. Covering over 3,000 square miles this is England's largest rural county and is a vast and varied countryside that can leave the walker truly spoilt for choice.
Ranging from the Pennines to the North Sea coast this area contains two of the nation's national parks, the North York Moors National Park and the Yorkshire Dales National Park, each in their different ways comprised of stunning landscapes and a rich and varied history. But away from the national parks there is also a great deal to offer with two Areas of Outstanding Natural Beauty in Nidderdale and the Howardian Hills and also the Vales of Mowbray and York with their more pastoral landscapes and a history that goes back to the origins of human occupation.
The North York Moors is a moorland plateau standing to the north of York and stretching just to the south of Teesside. This is England's largest expanse of heather moorland and offers wide, empty horizons for the walker to explore. Where the plateau meets the eastern coast, high and spectacular cliffs plunge down to the sea while along the southern edge the plateau is eaten into by tranquil dales of dappled woodland. To the north the Cleveland Hills provide a rugged edge to the plateau and lead into the expansive and lonely moors of the interior.
The Yorkshire Dales is, outside of the Lake District, England's most popular walking area comprising of a number of dales formed from the Pennine ridge that provides the backbone of England. The landscape here varies from lush, green limestone pastures to high heather moorland and blanket peat bog with some of the highest hills of the Pennine chain. Here each dale, be it great or small, has its own character and personality making them addictive to explore on foot.   
Have a look at our Facebook page for news, views and articles on all aspects of walking within the counties of Durham, Northumberland and North Yorkshire.

Facebook. Walking-North-East





Choose From: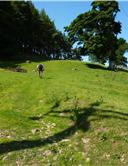 The Swaledale Bundle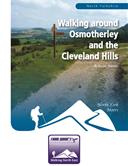 Walking around Osmotherley and the Cleveland Hills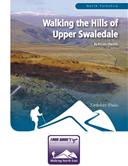 Walking the Hills of Upper Swaledale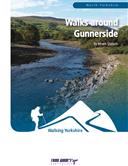 Walks around Gunnerside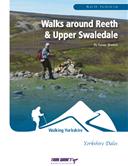 Walks around Reeth & Upper Swaledale

Buy Guidebooks Online or Download Guidebooks Instantly
You can buy our Running Guidebooks, Walking Guidebooks and Mountain Biking Guidebooks online, as well as some being available for instant download.