Walking in Durham



County Durham. A land of the high heather moors of Teesdale, Weardale and Derwentside to the west and the lesser known rugged coastal denes to the east and central fertile valleys.
Known as the Land of the Prince Bishops, this area has been home to human habitation for thousands of years. It is a land steeped in history and myth. The Durham Walker Series of books explores the heritage of us all and lets you see your county with new eyes. These books are written to not just take you on a walk but to investigate, explore and understand objects and places that you will encounter on the route. Guidebooks don't have to be boring, let Durham Walker entertain and educate you as you walk in the countryside of the Prince Bishops.
The varied routes devised by our writers can be purchased in book format or alternatively as an individual walk downloaded from within each of the relevant books below.



NEW.
Just released, "Walking in Weardale" by Keven Shevels.
Nine new walks in a full colour book exploring the countryside and history of Weardale.



Have a look at our Facebook page for news, views and articles on all aspects of walking within the counties of Durham, Northumberland and North Yorkshire.

Facebook. Walking-North-East









Choose From:

Ancient Stones

Durham Dales Bundle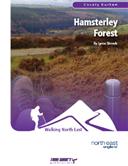 Hamsterley Forest

Mid-Teesdale Walks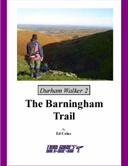 The Barningham Trail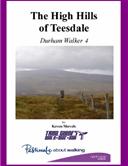 The High Hills of Teesdale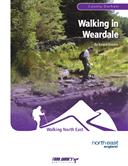 Walking in Weardale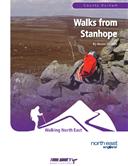 Walks from Stanhope

Buy Guidebooks Online or Download Guidebooks Instantly
You can buy our Running Guidebooks, Walking Guidebooks and Mountain Biking Guidebooks online, as well as some being available for instant download.