Running Guidebooks



Due to the fact that we organised so many races, we were often asked by local runners for routes where they could get away from the dreaded tarmac. As a result, in 2005 we published The Trailrunner's Guide to Hamsterley Forest and, although this was a loose-leaf pack produced on a home printer in the back room, this was the first guide book specifically written for runners that was published in the UK. An achievement that we are quite proud of.
Over the years we have got slightly more sophisticated and are now starting to offer a range of guide books to running throughout this country but they still have something in common with the original Hamsterley Forest pack, they are still written by runners for runners and with the needs of the runner in mind. Our aim is to showcase the best possible routes within the country whether they be fell, mountain or trail and do that in a way that makes you just want to get out there and run.
No matter where you live, be it in Cockermouth, Carmarthen, Edinburgh, Hastings, Manchester or Norwich there are always exciting runs not too far away from you. Runs that will excite the senses and get the lungs breathing in fresh, natural air. We all have a sense of adventure no matter how well hidden, use our guides to bring it out.
Choose From: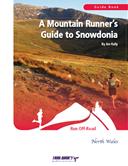 A Mountain Runner's Guide to Snowdonia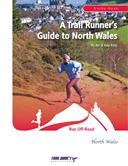 A Trail Runner's Guide to North Wales

Buy Guidebooks Online or Download Guidebooks Instantly
You can buy our Running Guidebooks, Walking Guidebooks and Mountain Biking Guidebooks online, as well as some being available for instant download.